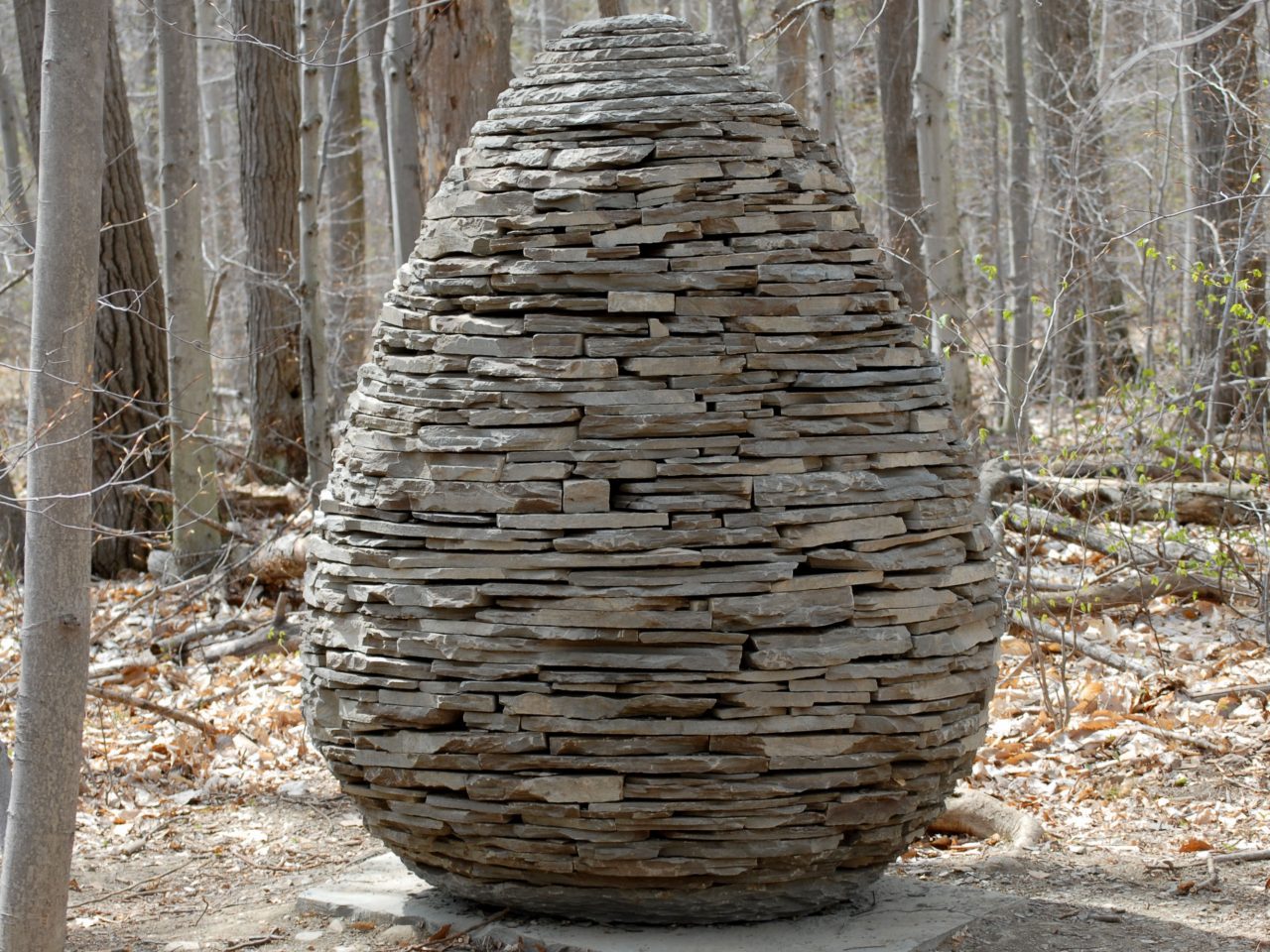 Our Visitor Center is nestled in Sapsucker Woods Sanctuary, a 425-acre nature preserve that's beautiful to visit in any season. Sapsucker Woods encompasses forests, ponds, swamps, and abundant wildlife. Pick up a map at the front entrance or join a guided walk.
Five miles of trails lead you through forest, old field, wetlands, and pond edge. Trails are on mulched paths or boardwalks and are mostly level. People love to visit Sapsucker Woods for birding, nature walks, and trail runs. The trails are fairly easy going but are not recommended for wheelchairs. Please do not bring dogs or bicycles. Download the trail map.
Guided bird walks. We are partnering with the Cayuga Bird Club to host Weekly Bird Walks on Saturdays and Sundays at 8:30 a.m. in front of the Visitor Center. More information.
Visit the egg cairn created by renowned natural sculptor and artist Andy Goldsworthy during his residency at Cornell University.
Bring along a seasonal trail guide for your walk. See these and a full list of other downloadable guides and activities for your visit.
Join Our Email List
The Cornell Lab will send you updates about birds, birding, and opportunities to help bird conservation. Sign up for email and don't miss a thing!